Home of the Weizenfelder Dogs!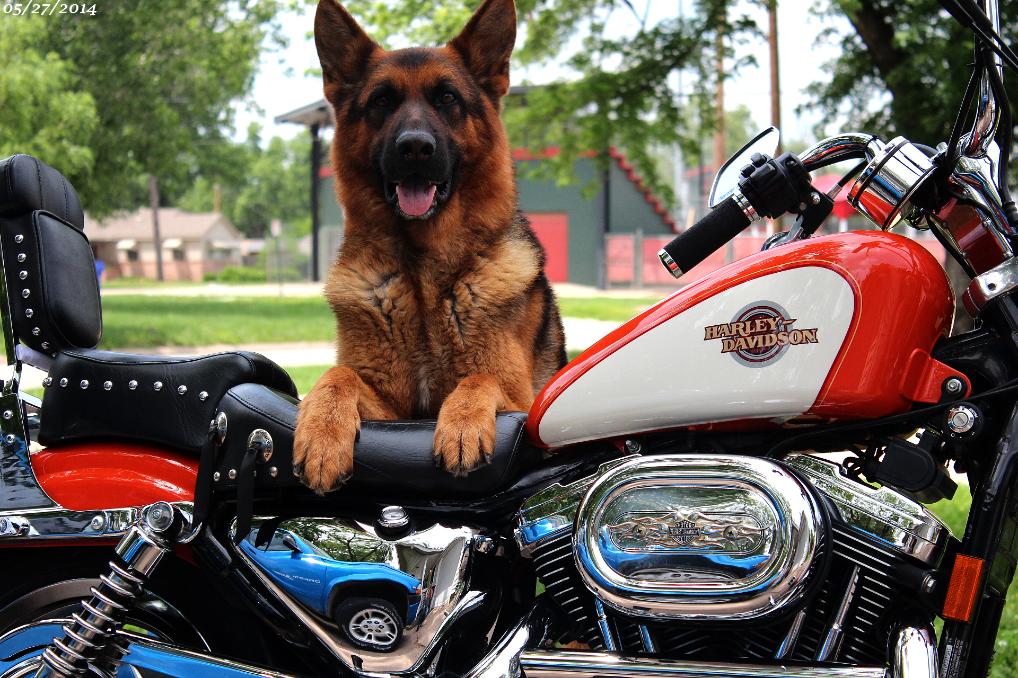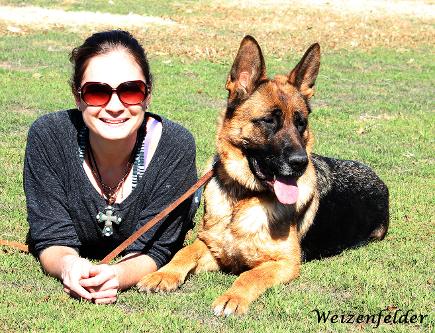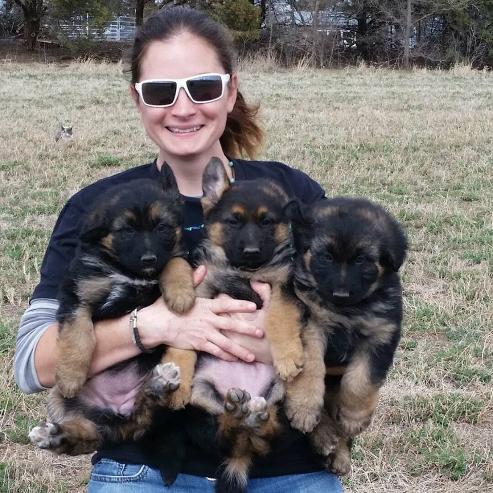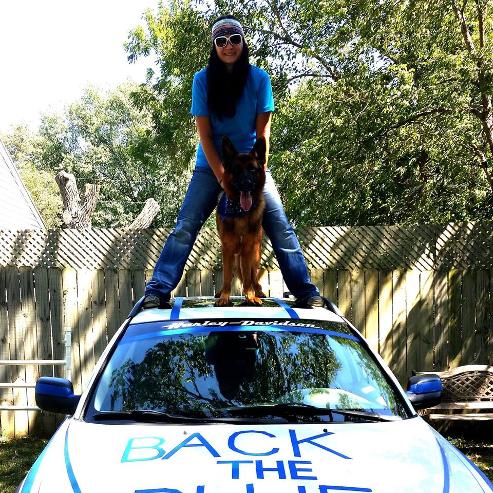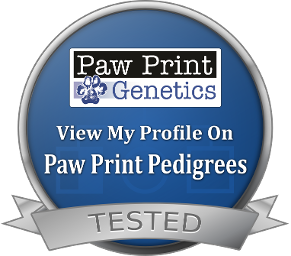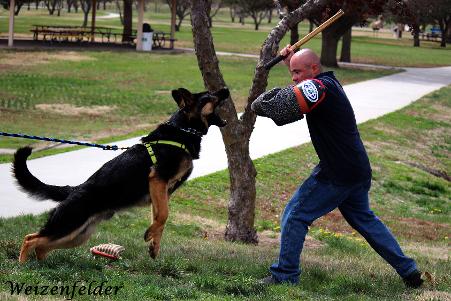 Apollo (SOLD) - (Training with Toney Turner, Complete K9)
Out of our Meiko Vom Zellwaldrand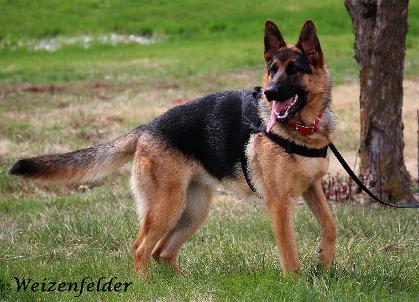 This beautiful girl is owned by Weston Mizell, Canton Kansas. She is out of a Geschenk and Ginger Litter.
"Protector and Guardian"
"Fearless"
"Always by your side"
"Faithful Friend"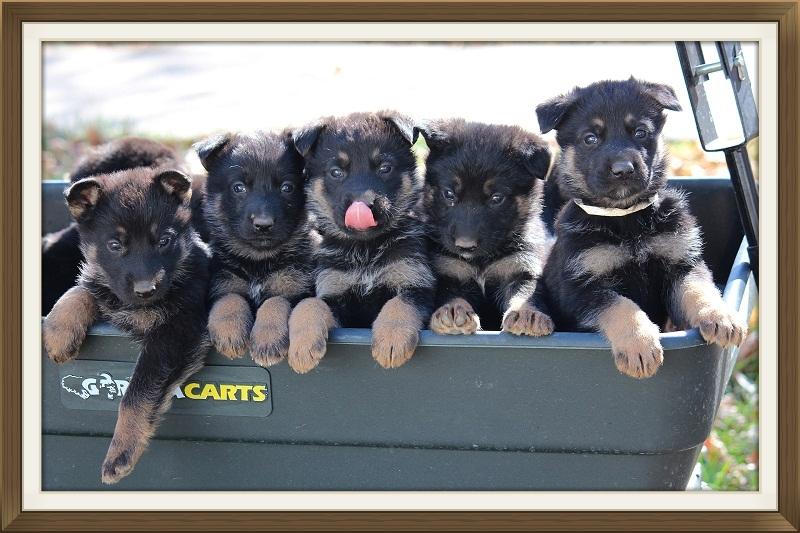 About Us

Weizenfelder Kennel has been breeding and training German Shepherd dogs for over 16 years!
Since 2002 we have been strictly German Shepherd Dogs.
In 2017 we added two more Breeds!
When we added Goats for Goat Milk (We freeze for litters) we then introduced the Border Collie.
Another AMAZING BREED and my second Favorite BREED!
What a smart and versatile dog!
Border Collies:

&
German Shorthaired Pointers
(Jason Achilles oversees the GSP Program)
Jason is an avid Hunter and growing up his father raised these amazing dogs.
This breed is in Jason's blood and is his Passion.
His father has now passed away but Jason carries on his legacy, breeding the same amazing dogs his Father once did.
They are Jason's BABIES. OK, I love them too :)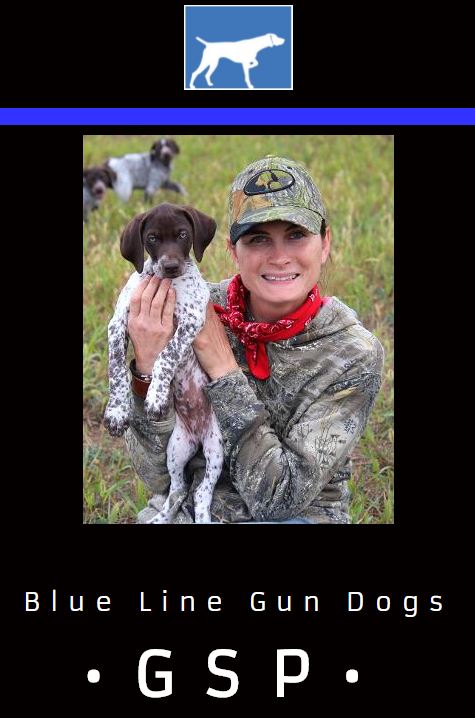 ------------------------------------------------------------------------------------------------------------------------
Like our German Shepherds, we test all of the dogs we breed. We strive to breed only the most healthy dogs for the public. Dogs are part of our family. If we can help prevent a terrible genetic disease in a litter we do all we can.
We have grown, YES!
We continue to take in rescues!
Gosh, we love all dogs really.
German Shepherds are still my main focus but my heart is large and has room for MANY dogs!
The Breeders Story
When I was 13 years old I told my Mother and Father I wanted a German Shepherd. We were never a rich family. We could not afford to go buy me a fancy dog with a fancy name. We loaded up in the car and drove to the local animal shelter. There were so many dogs and puppies. I wanted them all. We came to this one pin that had tons of teeny tiny pups in it. Sign said "Shepherd Mix". Since I had never had a dog all of my own this was a very big step for me. I was 13, I wanted a German Shepherd but a German Shepherd mix would do. I picked him up into my arms. He was a fat little thing with a pot belly. I named him "Pepsi". I am in my 30's now and Pepsi has crossed the Rainbow Bridge. We had the best times together. A childhood pet can never be replaced but I have found so much joy in this breed I had to continue my passion. I now have Purebred German Shepherd Dogs and am so proud of all of them. Pepsi was a dream of what was to come. Although he was a mix, he had so many good traits of this breed. He can never be replaced, or forgotten.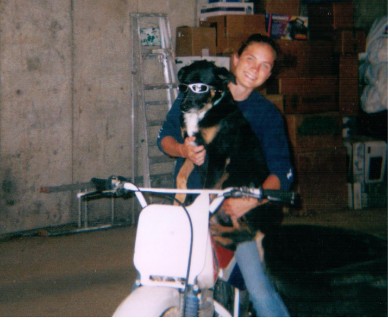 First I will start by telling you, Pepsi was a MIX-BREED...
He was also the best dog I ever had.
If you are looking for a family pet and love German Shepherd Dogs please consider your local animal shelter for German Shepherd Dogs in need of good homes.

Also check out our German Shepherd Adoptions page on our site, we have many links to help you find that perfect GSD for adoption. Many dogs need good families and one of them might be just what your looking for!
With that being said... I know what it is like to want a PUPPY! How can a person not love a puppy? You are not a bad person if you do not adopt a dog. I always tell people (You need to get the dog you WANT! You need to get the dog you will LOVE! If you do not have that feeling of "This is the dog for me... This is the one" then don't get it. Always get the dog that draws you in, keeps you looking at that picture over and over again.)
If you love your dog from the start, you will LOVE your dog forever.
I have known many people who have acquired a dog because they
thought they would like it.
They did not research that breed, or thought adopting a dog
was the right thing to do.
In many cases that dog ended up back in the shelter, or worse.
At home... but tied up in the back yard with just food and water, NO human affection.
Know that a German Shepherd can live to be 14 years old, sometimes longer.
Are you ready to have a dog for 14 years?
If you move, will you do whatever you can to take that dog with you?
Are you willing to pay Vet expenses to keep your dog healthy and happy?
Do you have time to devote to your dog every day?
Will you socialize your dog?
Will you feed your dog a proper diet?
Ask yourself if you are ready for a dog before you begin the search.
_______________
"YOUR GSD WILL LOVE YOU FOREVER"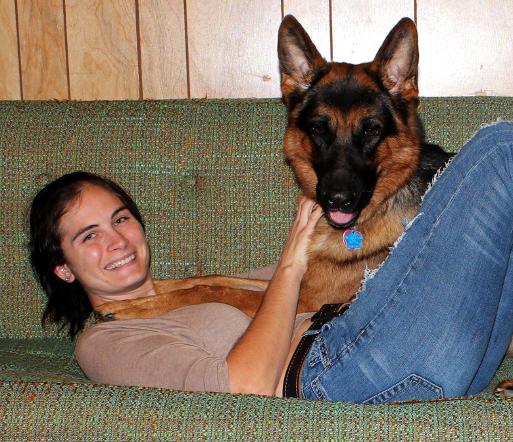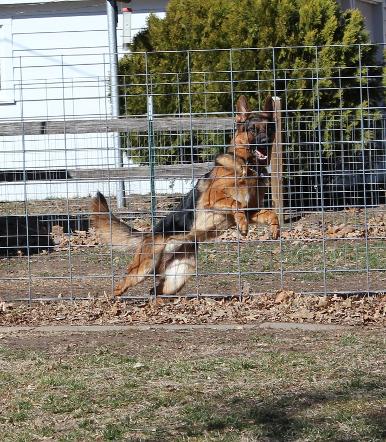 (Below)
"COPPER"
Copper is our Mascot here at Weizenfelder Kennel.
He oversees all we do with the high Title of "Farm Mutt"
We love him so much.
Don't worry, you will get to meet him when you come pickup your new Puppy!