Future Breeding Plans
Below you will find some of our Future Breeding Plans.
Please keep in mind things can and do change!
At times pregnancies do not take place for many reasons.
But this will give you a good Idea of the plans we do have in place for our Future Litters!
We will keep this page updated!
Always feel free to email us at weizenfelder@yahoo.com
*********************************************************************************
We are planning in 2020 to breed most of our females to Meiko vom Zellwaldrand.
Reason
being, he is scheduled to retire Summer of 2021.
We plan to keep back some puppies from him in our Kennel for future prospects!
Meiko has been a HUGE part of our breeding program from the start! We want his bloodline to continue for many years to come.
We also plan to hold a HUGE Retirement party for him and all the families who own his puppies in 2021! It will be quite the event here at Weizenfelder Kennel!
He is an amazing SIRE and GREAT Dog! He will retire here at our farm and live the rest of his life in the comfort of our home.
His legacy will live on in all of his beautiful puppies!
Spring of 2020 Planned Litter between:
Meiko vom Zellwaldrand & Prestige Raven
Expect Traditionally marked pups (Black and Red)
& Bi-Color and Blanket Back Pups.
Stock Coat (We do not expect any Long Coat Puppies)
Med - High Drive Puppies
1st Pick Male (Reserved) "Green"
1st Pick Female (Reserved) - *Reserved by Breeder*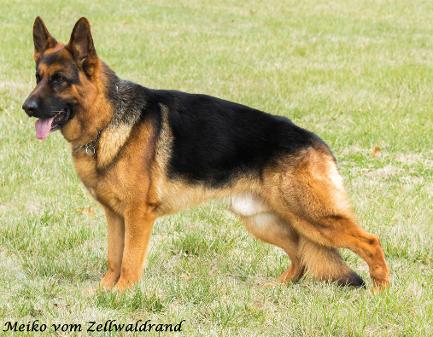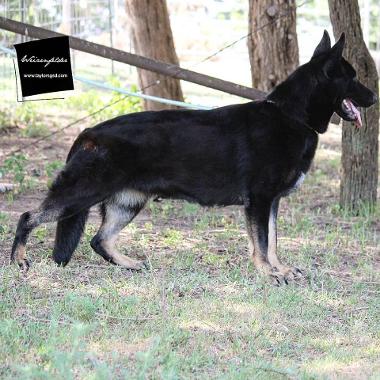 Summer of 2020 Planned Litter between:
Meiko vom Zellwaldrand & Gassi Z Jirkova Dvora
Expect Black and Red Bi-Color and Blanket Back Pups.
This is a repeat litter.
If we don't use Meiko, we may use
his son "
Geiger Sturm von der Weizenfelder
"
Stock Coat / Possibility for Long Coat or Plush Coat
1st Pick Female *Reserved by Breeder*