"Kinna"
Mikannes Cherub Z von Dak

Sable Female
Czech Pedigree (Working Line)
is a Dual Purpose K9!
Kinna is OFA HIPS: Excellent!!!
OFA: Elbows Normal
Her pedigree is a strong Czech working Pedigree. She passes High Prey drive to her puppies. IPO Prospect pups!
Kinna has been tested using Paw Print Genetics panel for the German Shepherd Dog. Kinna is Clear all of the potential devastating diseases / Traits that can be passed onto GSD Puppies.
Kinna is Clear: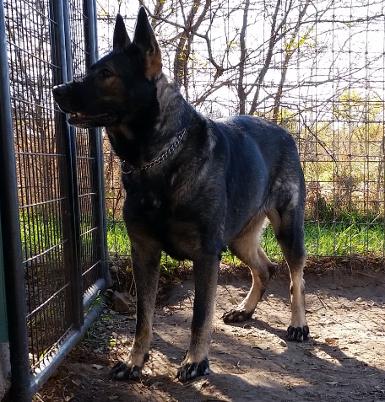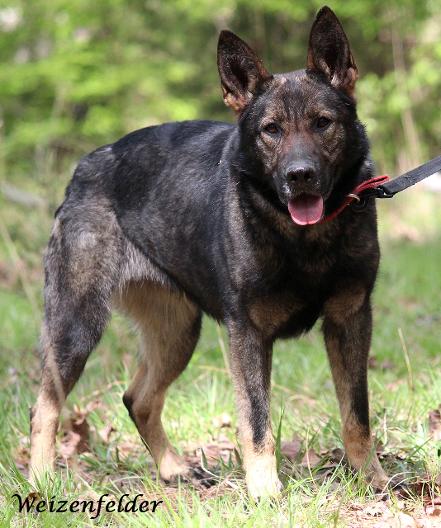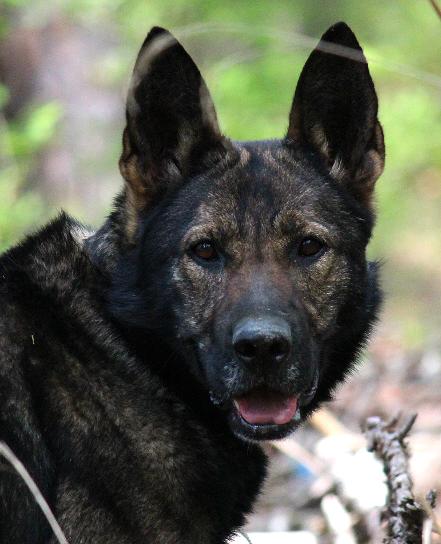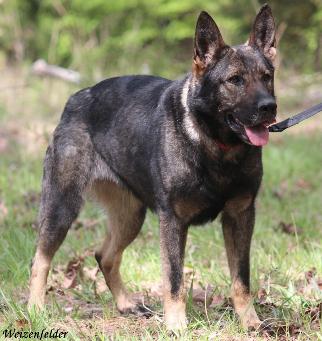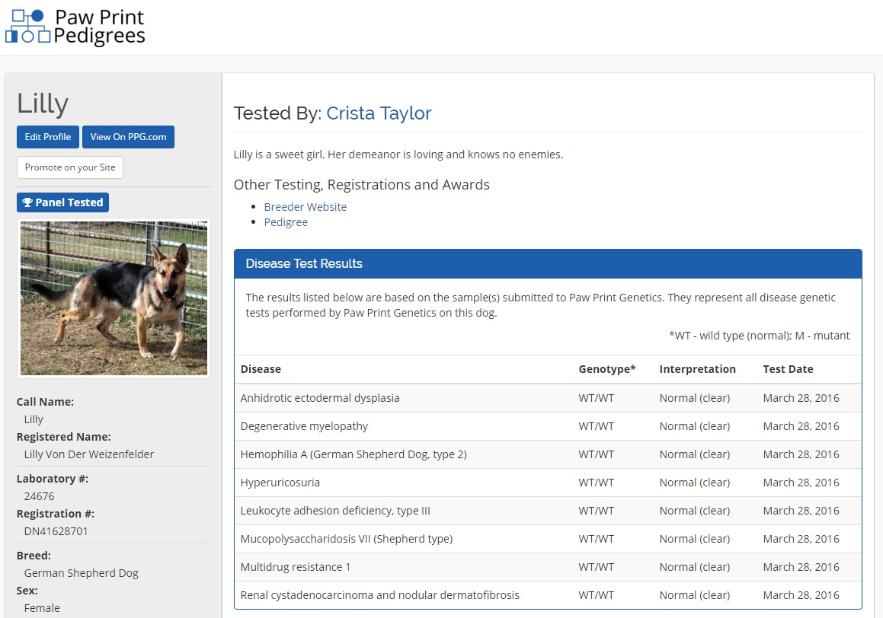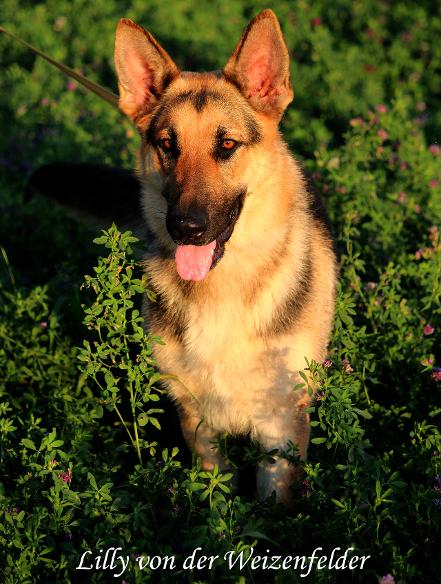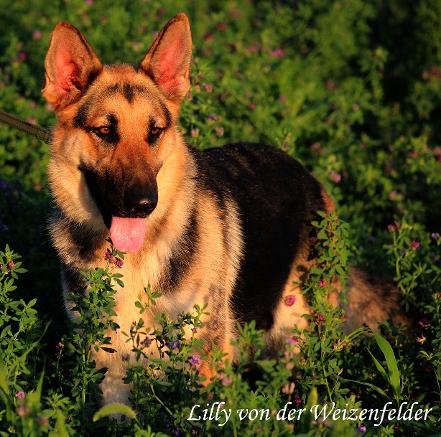 "Lilly"
Lilly von der Weizenfelder
Black and Tan
American line Female with 1/3 German Lines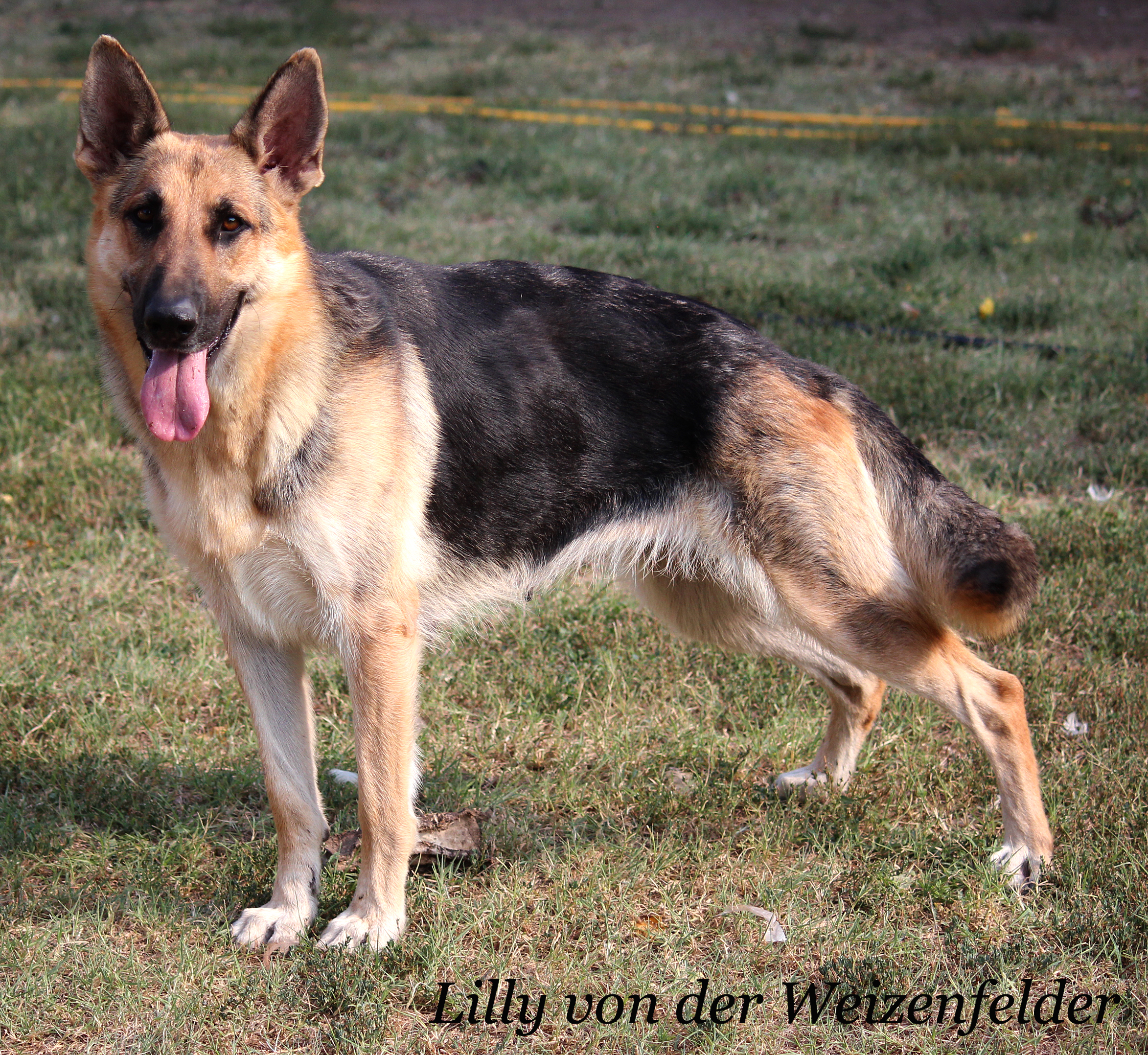 Lilly has high ball drive and loves to play fetch.
When it comes to biting a tug or prey drive, she has a Med. Drive.
Lilly's puppies will be very suitable for families not looking for that puppy that is going to chew off your arm.
She will produce Medium drive pups. With very loving temperaments.
Lilly has been Genetic tested with the 7 panel test we do.
She is clear all the Genetic diseases below and will not pass these traits onto her puppies!!!
Anhidrotic ectodermal dysplasia
Lilly is OFA:
Hips: Good
Elbows: Normal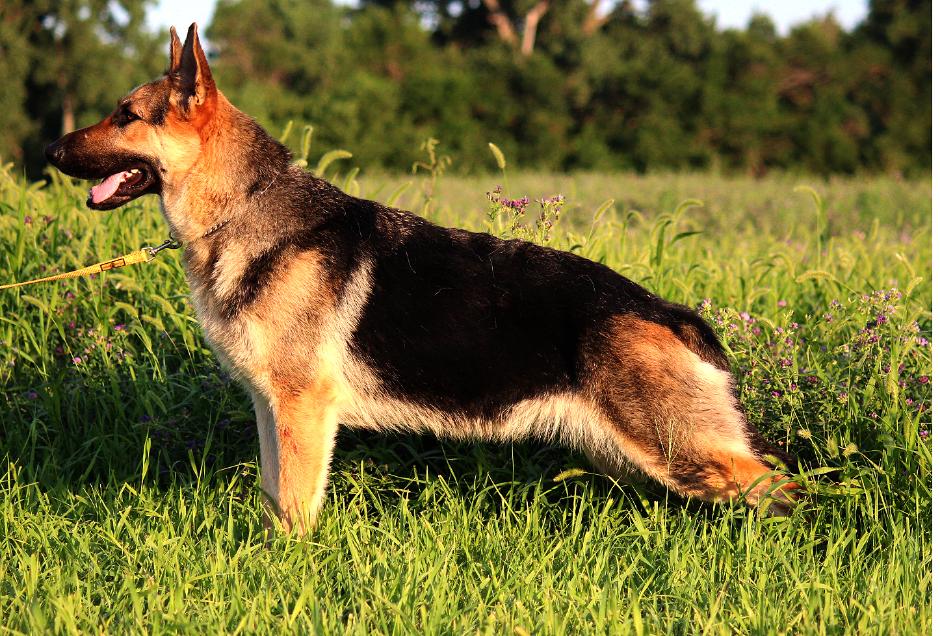 Royal Zena von Fleischerhiem
Female
Black and Tan
Sire: Maximiliano von Motous
Dam: Royal Elsa vom Fleischerheim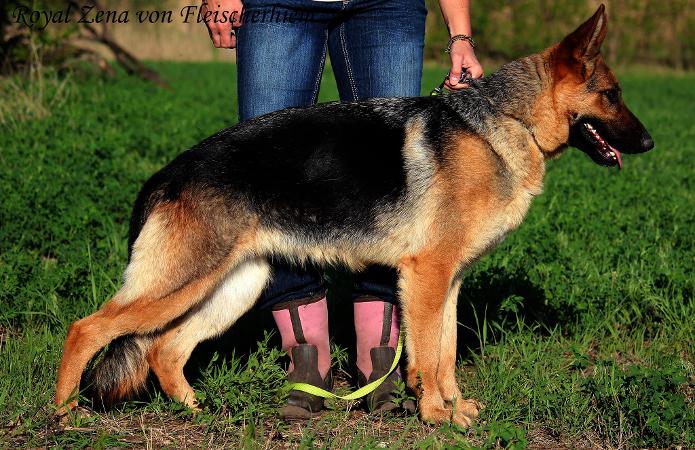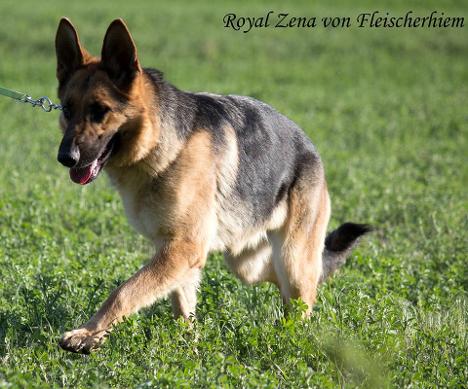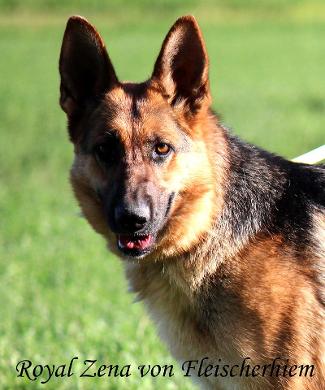 Zena is OFA Hips: Good
OFA Elbows: Normal
DM Clear and Clear all Below Diseases: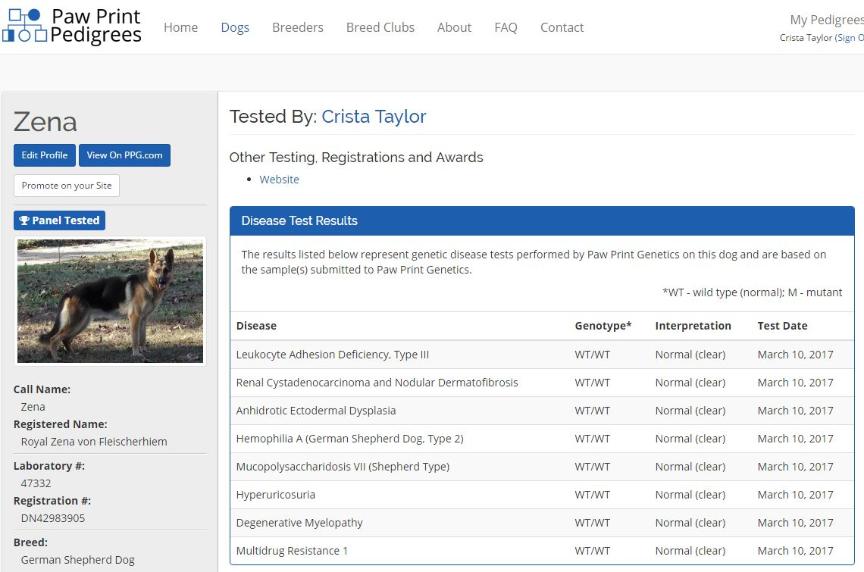 Trinity Rei von der Weizenfelder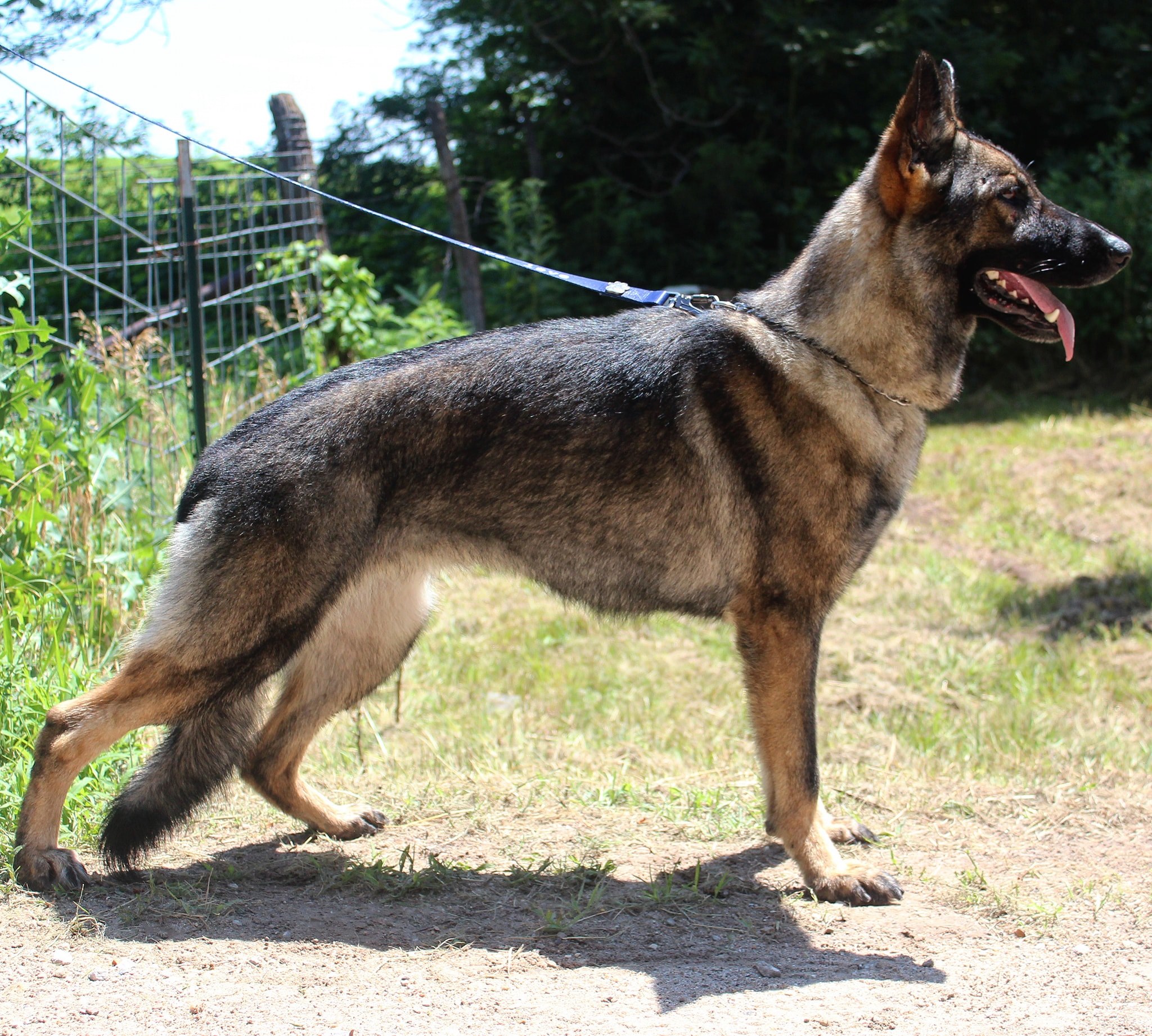 Female
-Sable-
Trinity is our Rising Star. Still young and needing to complete her OFA Hip/Elbow Testing at 2 years old. Keep an eye on our page for her to have litters in early 2019!
Fingers Crossed she passes all her Testing!!!
If she passes she will produce puppies from our Beautiful boy Django!

Trinity is Clear all the (Diseases) we test for: