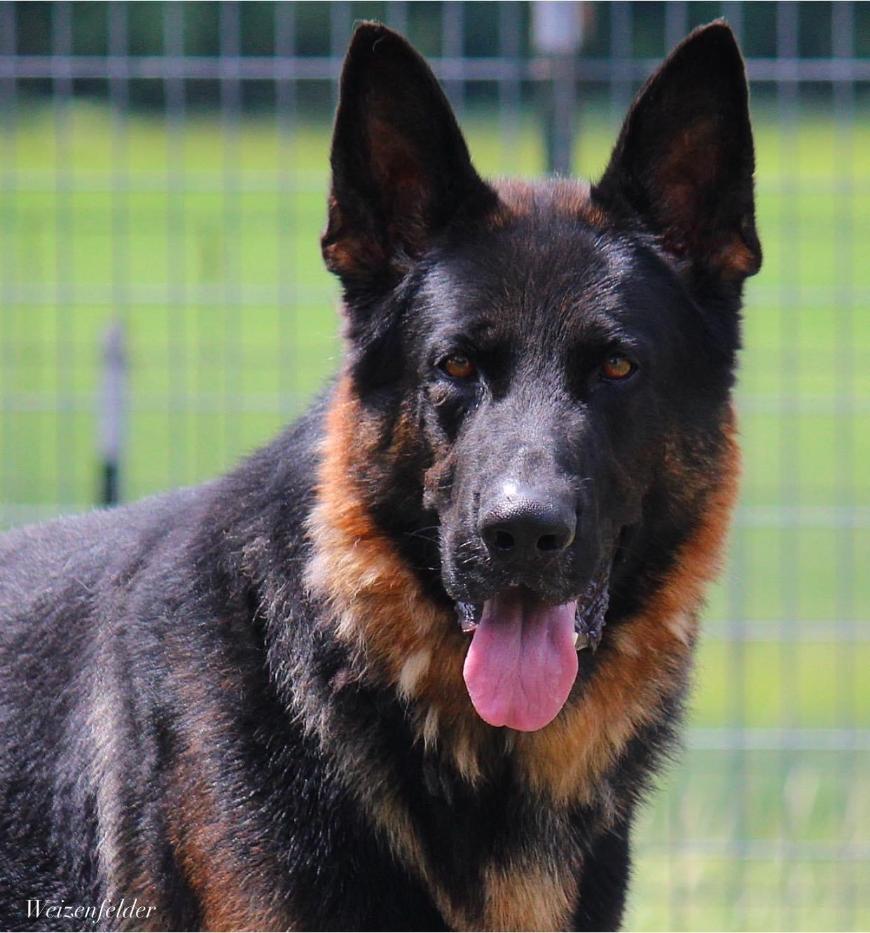 "Beau"
Beau-Batu von der Weizenfelder
100 lbs
Beau is many generations of our Amazing Lines!
Many of the dogs seen here in years past are included in his pedigree:
Django von der Weizenfelder,
Apollo von der Weizenfelder,
Royal Zena von Fleischerhiem,
Meiko vom Zellwaldrand &
Roxi vom Mystical Haus!
Take a look,
Pedigree Below:
(Link to extended PEDIGREE Above)
Beau is OFA Hips: Good
We will be seeing some litters out of Beau starting in 2023.
Beau is a very protective boy.
He also has the mass to back it up.
However, he is medium Drive.
Beau is Clear by Parentage the following diseases/ traits:
Degenerative Myelopathy (Common Variant),
Ectodermal Dysplasia, X-Linked (Shepherd Type),
Hemophilia A (German Shepherd Dog, Type 2),
Leukocyte Adhesion Deficiency,
Type III,
Mucopolysaccharidosis VII (Shepherd Type),
Renal Cystadenocarcinoma and Nodular Dermatofibrosis