------------------------------------------------------------------------
Below you will find posted our Future Litters
Future Breeding Plans
IMPORTANT: Unlike other breeders, we do not take any money from you (deposit) unless we know 100% that we will have a puppy for you!
I hear too many times "A breeder took our Deposit years ago and we still have never gotten a puppy!"
You do not have to worry about that with us. If you are on our waiting list and find
another puppy before we have one available for you, no money has changed hands.
We know times are hard enough. We don't want to hold your money until we
can Guarantee a beautiful puppy for you!
We do keep a contact / waiting list. We go down that list in order of initial contact with us.
A deposit of $300 will only be taken when a pregnancy has been confirmed.
At times we wait even further to take deposits until the litter has arrived, so we know genders.
We always go down our waiting list 1st!
So please, if you are wanting a GSD puppy, send us an email to be added to our list!
Below you will find some of our future breeding plans.
Please keep in mind things can change!
At times pregnancies do not take place for many reasons.
But this will give you a good idea of the plans we do have in place for our future litters!
We will keep this page updated!
Email is to be placed on our contact/waiting list: weizenfelder@yahoo.com
*********************************************************************************
Planned Litter Below
This litter is NOT confirmed YET!
Early - Winter
2024 Litter
Beau and Ani
Both Beau and Ani are DM Clear
& OFA Hip Certified GOOD
We expect Black & Red Traditional Markings
and Blanket Back.
This is and 8.5% Coefficient breeding of one the the best dogs we have ever owned and produced.
"Meiko v. Zellwaldrand"
Imported from Germany 12.5 years ago.
Meiko is now 13 years old and healthy as a horse!
He is retired and still lives with us, running the farm and hanging out in my Office.
Meiko pictured below: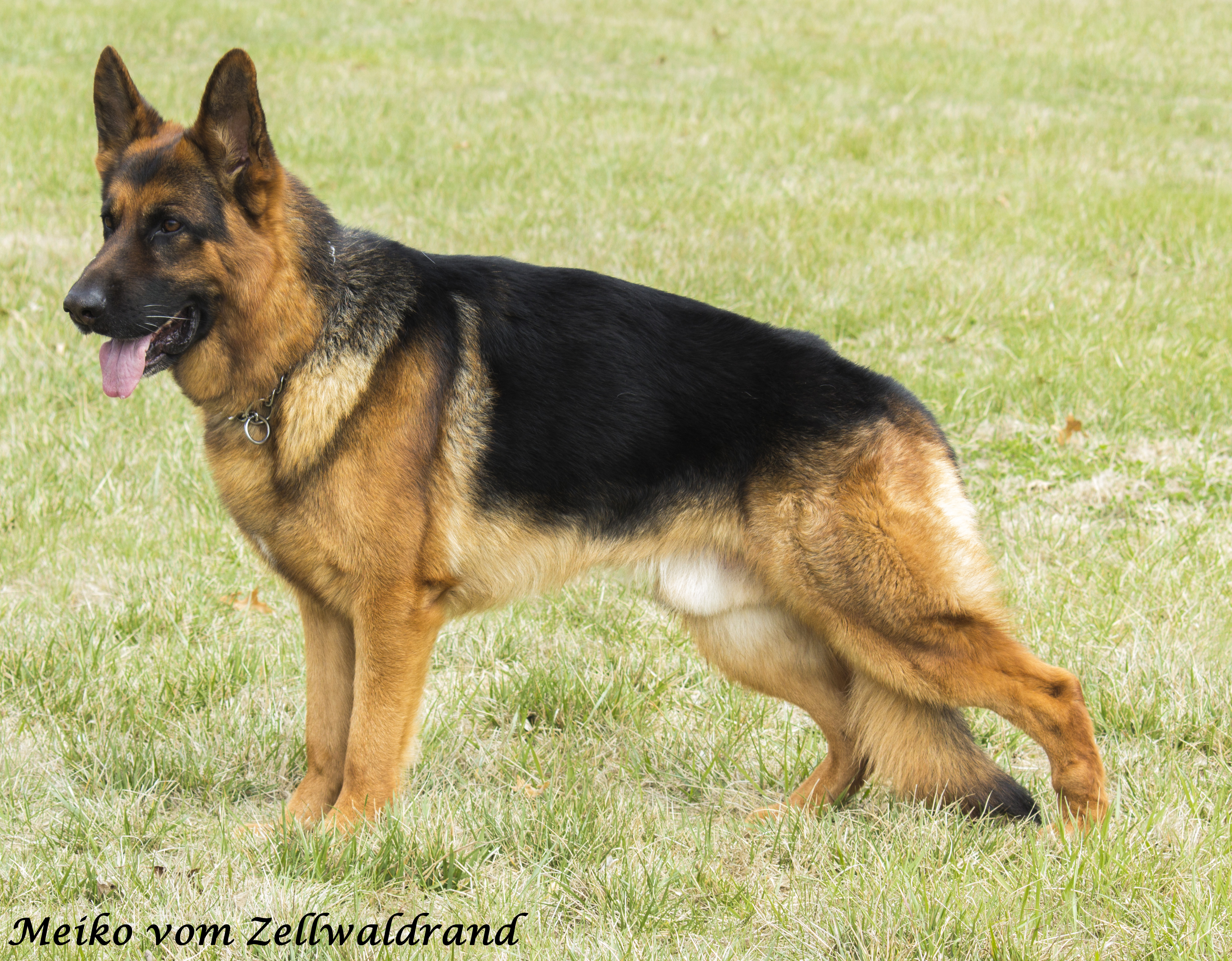 This breeding proves health, quality genetics, work ability and med to med-high drive!
These puppies will be large boned German Shepherds. Both Sire and Dam are very protective dogs. Puppies do well with children with proper boundaries and training.
We are very excited about this litter and will announce when it is confirmed.
Puppy price from this litter will be $1300
(Click Link) Pedigree for this litter is below:

Deposits will be taken ONLY once this litter arrives.
We do have a waiting list to reach out to first.
To be added to the waiting list / contact list for any of our litters, please email weizenfelder@yahoo.com