Gaia von der Weizenfelder
DDR Black Female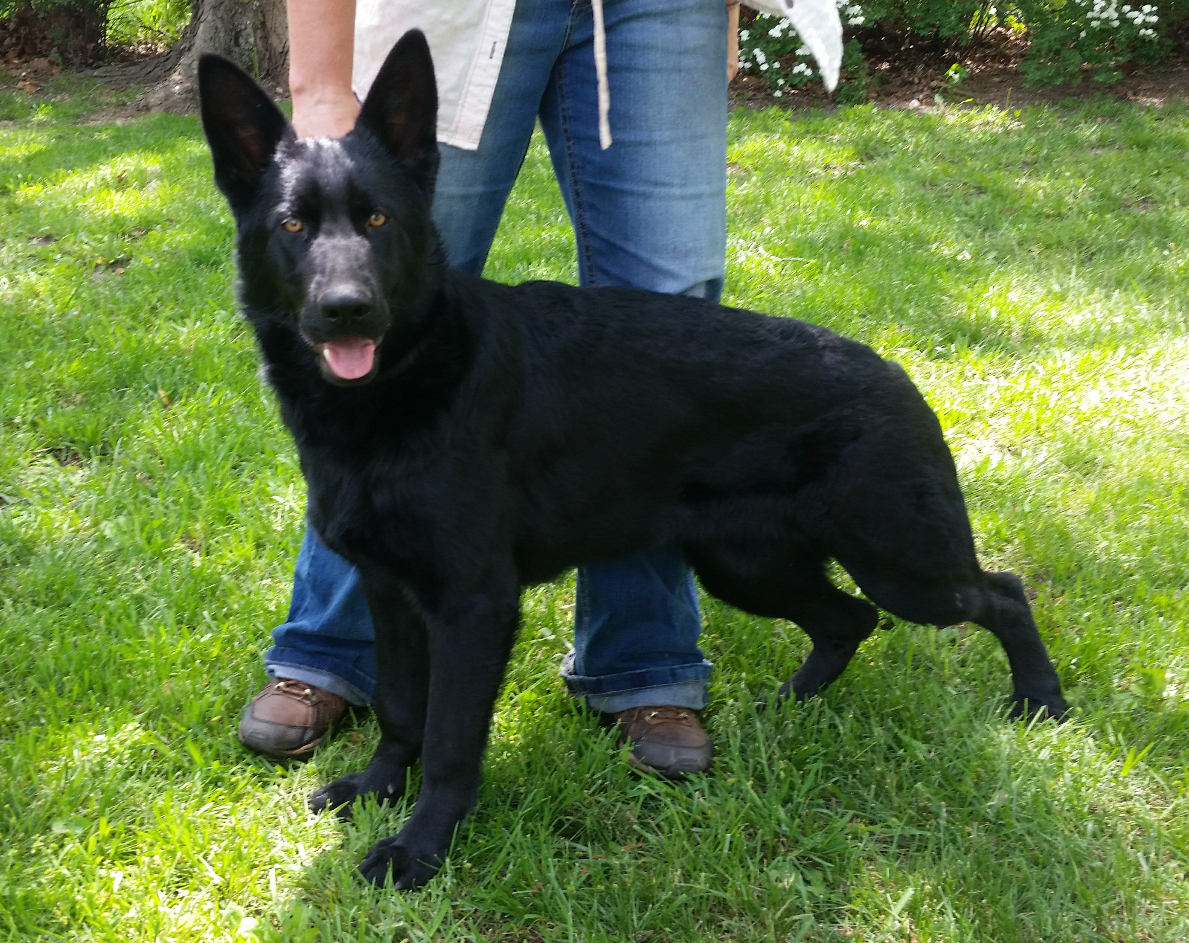 Above (Gaia at 10 months)
(Above - Current picture of Gaia)
------------------------
Gaia was in our breeding program for a YEAR.
We are blessed to have our New Male "Geiger" out of her and our Import "Meiko" from Germany!
Gaia is a very HIGH ENERGY girl.
Very loving to her owner.
Has to be with her Owner at all times.
She is always watching and protecting her family!
Gaia has been spayed due to some reproductive issues.
Her health is way more important to us than having PUPPIES out of her! Gaia is a Gem!
Gaia had to have a hematoma surgery and one ear will never stand.
She is still SOOOOO... beautiful.
Gaia is SUPER HEALTHY!
DM: Clear
OFA HIP Good
OFA ELBOW Normal
Up to date will all vaccinations and DE-wormed on schedule.
She loves kids and people.
She has killed cats before when they enter her dog run.
She is fairly responsive, outside we have free range chickens and she does not mess with them.
She does stay focused on cats!
Gaia is available for adoption through us.
If you may be interested you the following requirements apply:
FENCED YARD AT LEAST 5 FEET
COUNTRY PROPERTY MIGHT BE OK IF:
YOU ARE not near any black top roads and DO NOT plan to let her roam free unsupervised.
Gaia is also Micro-chipped.
Please call if you are interested in adopting Miss Gaia
620-755-3490
(Home Visit / Check Required)
--------------------------------------------------------------------------------------------------------------
As Always Check out these other Adoptable German Shepherds!!!