We made this page for everyone who has a dog from our Kennel, out of these dogs below.
We don't want any of these Amazing Dogs forgotten EVER!
--------------------------------------------------
"Gassi"
Gassi Z Jirkova Dvora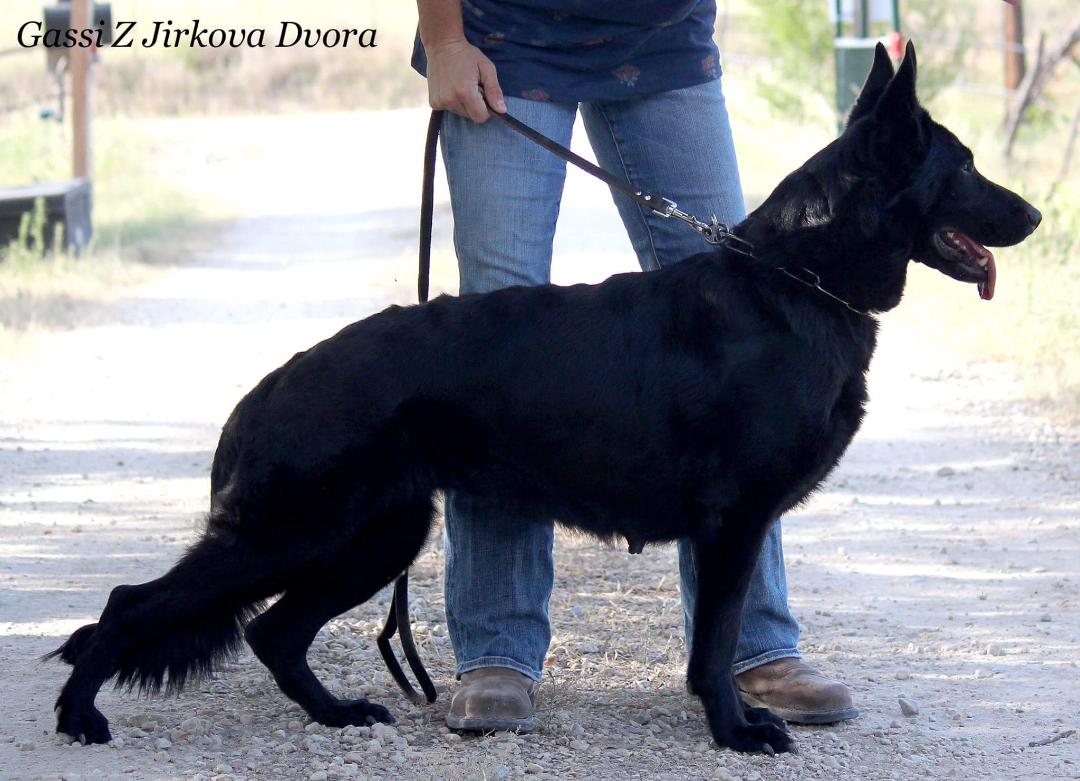 Gassi, our Czech Import. Solid black beautiful girl. She was retired in August of 2020. Gassi had a few super nice litters with us and we were able to keep one of her sons back in our breeding program. This high drive girl was also one of the most lovable dogs we have ever owned. We called her our "Hippy Girl" for a good reason.
DM Clear
0/0 - Hips/Elbows
She will now live out her life as a spoiled GSD with a good friend of mine who already owns one of our GSD dogs.
~Django von der Weizenfelder from the Southland~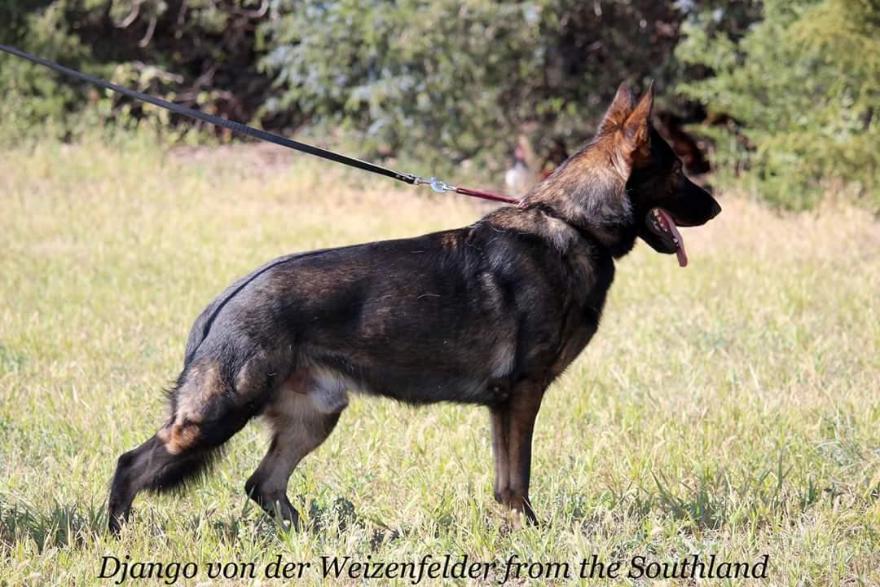 Django was the Sire to many of our wonderful puppies.
Django passed away on the 3rd day of February in 2020. This very happy, outgoing, playful and loving boy passed away unexpectedly in his sleep.
He will remain in our hearts forever! Truly one of the best dogs we have ever owned.
We have kept a son back from his last breeding with us. He will have big shoes to fill!
Django was:
OFA Hips Good
DM: Clear
Black Sable / West German Working Line
98lbs
Click for Genetic Testing:


Lilly von der Weizenfelder
Miss Lilly was our American line, 1/3rd German line girl.
One of the most loving dogs we have ever owned.
Lilly ran the farm and never hurt a cat, chicken, rabbit, goose or goat!
She is trusting and loving.
Lilly was retired from our program December of 2018.
After having an emergency C-Section we decided it was time.
We did not want to risk her health with another litter.
We also called her our "Fetch" girl. This dog had sky high BALL DRIVE.
She could play fetch from sun up to sun down!
Lilly is Clear:
Anhidrotic ectodermal dysplasia
OFA: Hips: Good / Elbows: Normal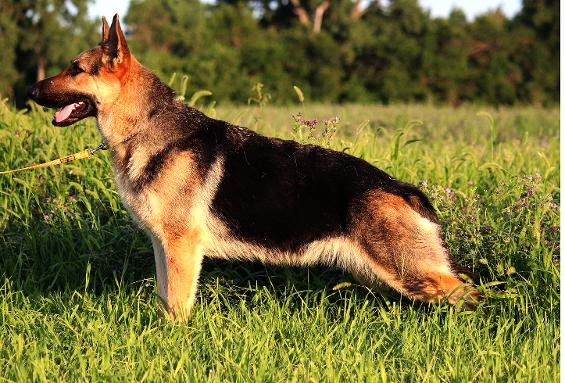 "KINNA"

Retired May of 2018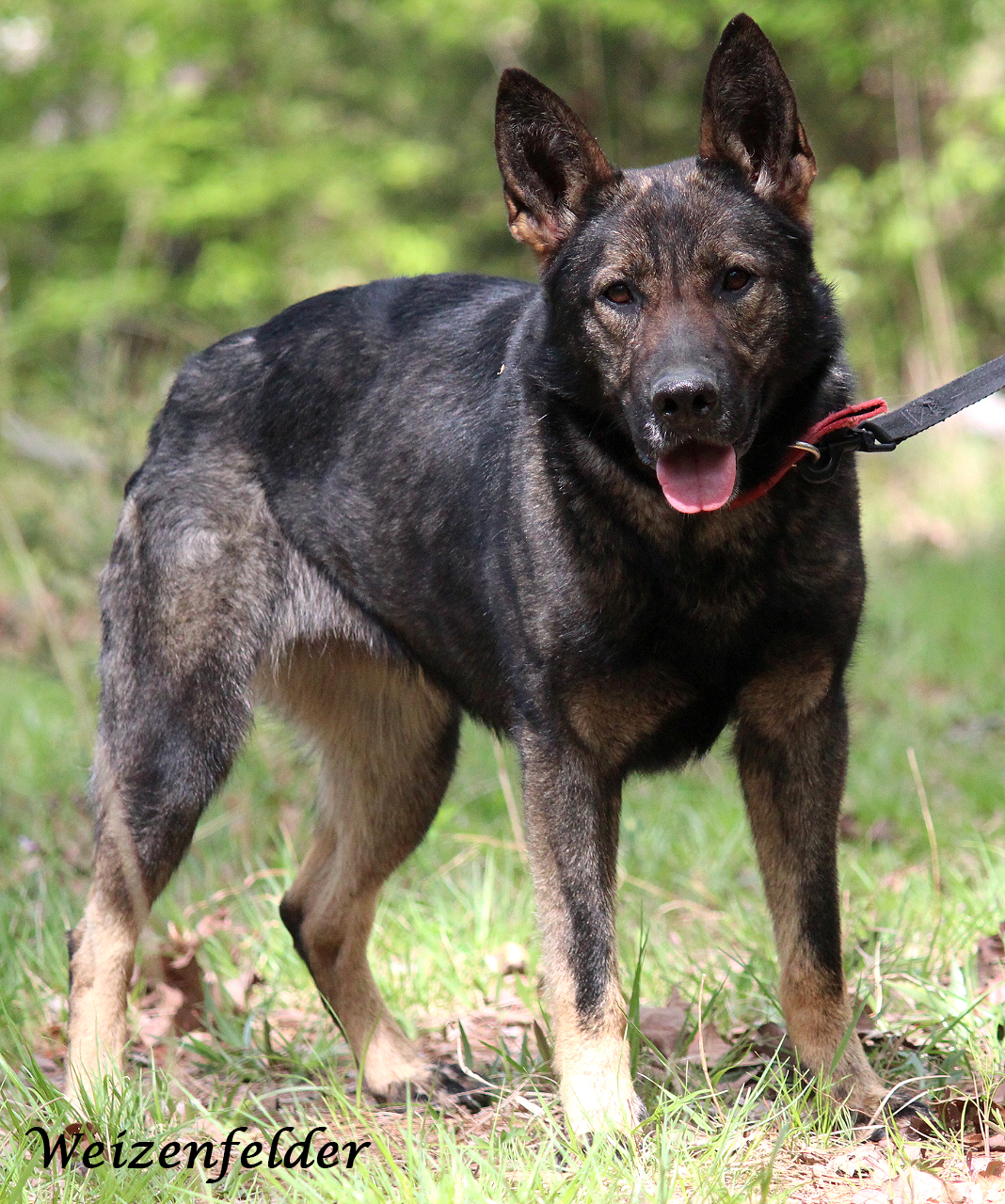 Mikannes Cherub Z von Dak is a powerful girl, compact and packs a punch!
She has had many wonderful puppies with our Kennel.
In May of 2018 we decided it was time to retire her.
You can find her puppies all over the US in many walks of life and jobs!

is a Dual Purpose K9!
Kinna is OFA HIPS: Excellent!!!
OFA: Elbows Normal
Kinna has been tested using Paw Print Genetics panel for the German Shepherd Dog. Kinna is Clear all of the potential devastating diseases / Traits that can be passed onto GSD Puppies.
Kinna is Clear:

"Gaia"
Gaia von der Weizenfelder
Retired February of 2018
DDR Line

We own her son "Geiger Sturm von der Weizenfelder"

His sire is our German Import "Meiko vom Zellwaldrand"
OFA ELBOWS: Normal

Gaia is Clear: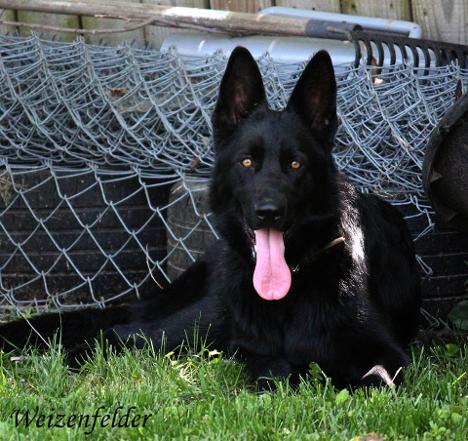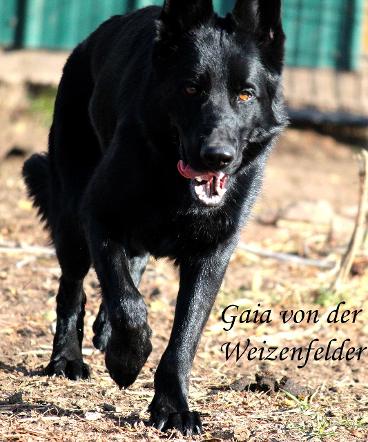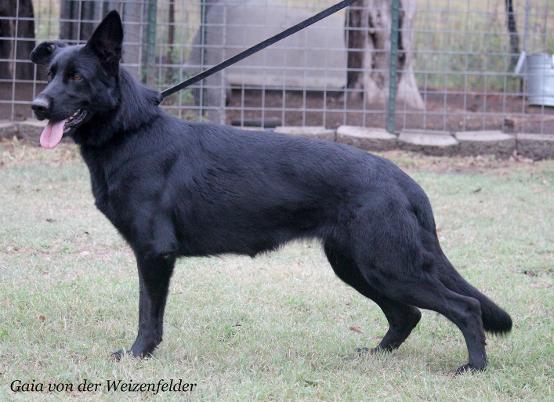 "Ginger"
Nora of Belle Plaine
American Show Line GSD
She has passed on great Genetics to all her puppies.
Ginger crossed the rainbow bridge in 2021.
She is dearly missed.
Sired by: CH Carwin's When They Call My Name


OFA ELBOWS: Normal
Ginger is Clear: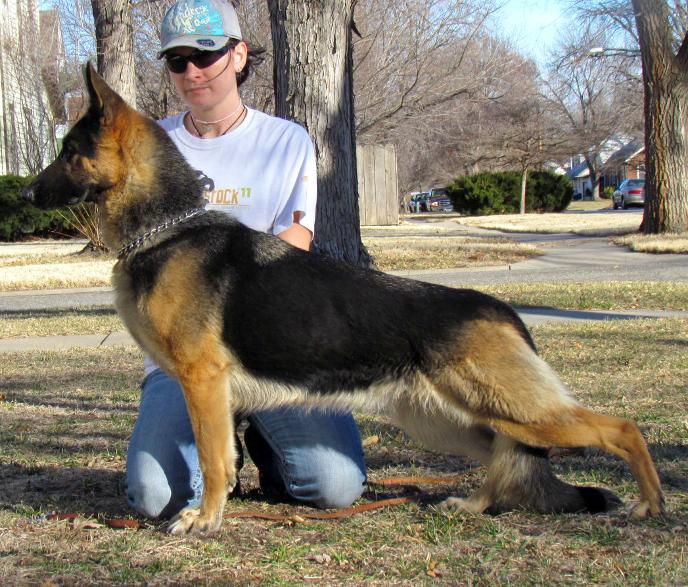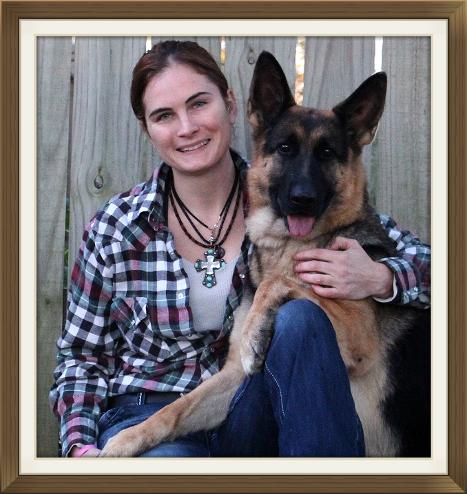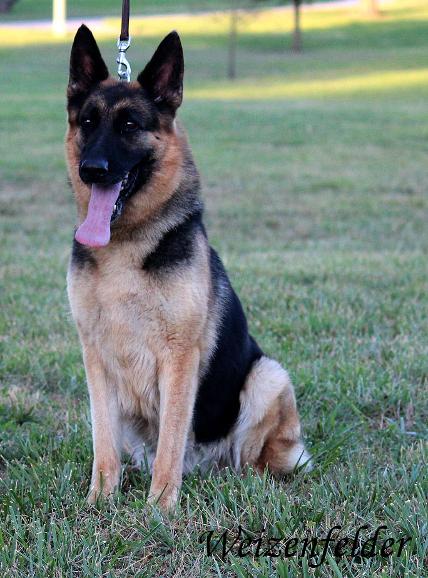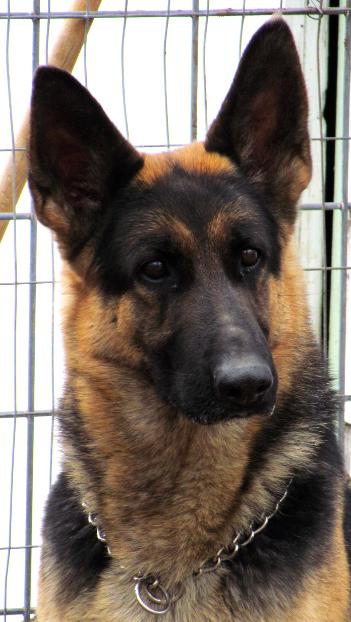 "Apollo"
Taylors Apollo von der Weizenfelder
Working Line / West German

OFA GOOD Hips
OFA Normal Elbows
DM Clear
Apollo is Clear: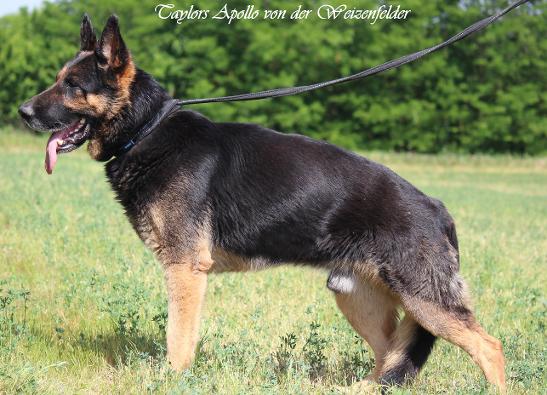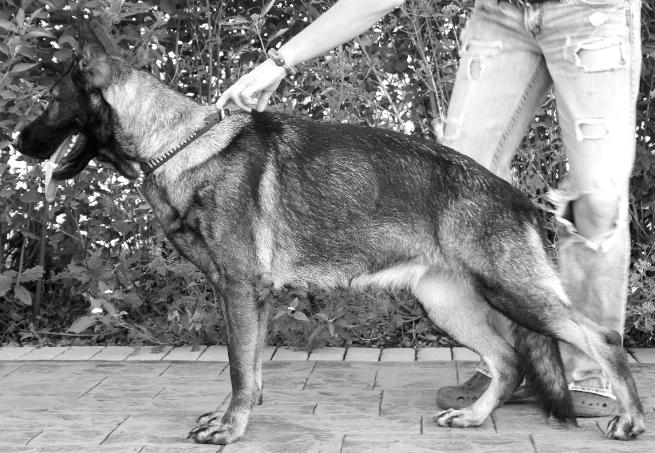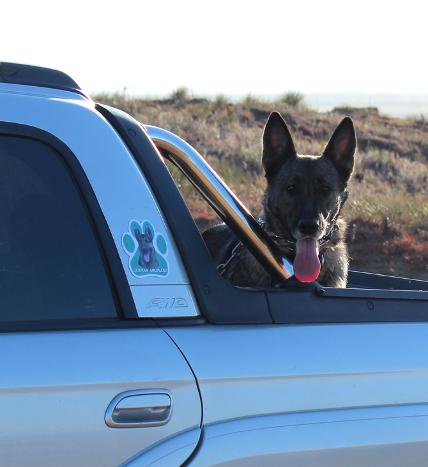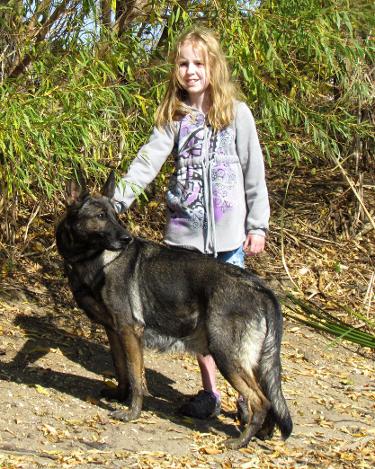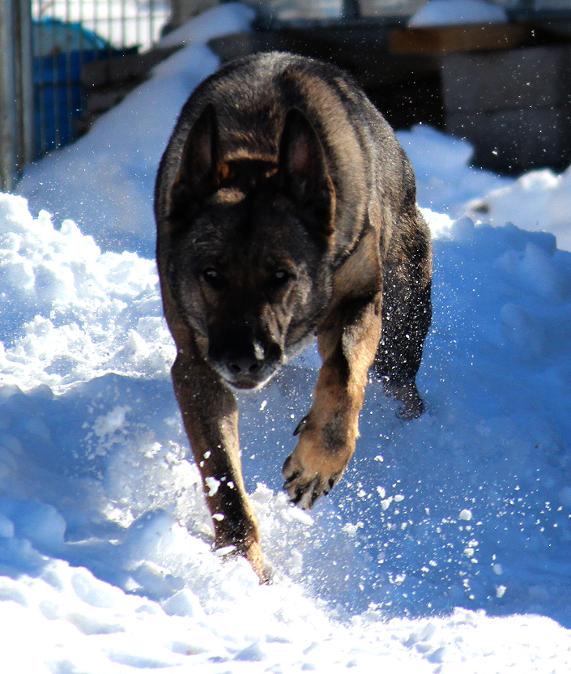 "Goldy"
Goldy vom Wild Wibb
Serbian Import
Retired
SG1

We had Goldy sent to us from Serbia.
When we finally got her here we had her tested for DM as we do all of our dogs.
Goldy is DM: A/A
Which means every dog she produces will be at least a Carrier of this disease!
We made the super hard decision to spay her.

In 2021 Goldy lost her battle to DM...
This is why we test.
No dog ever needs to suffer and die from this terrible disease.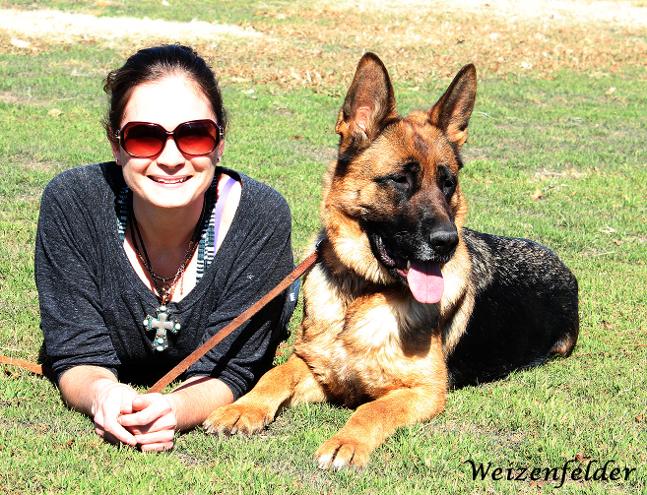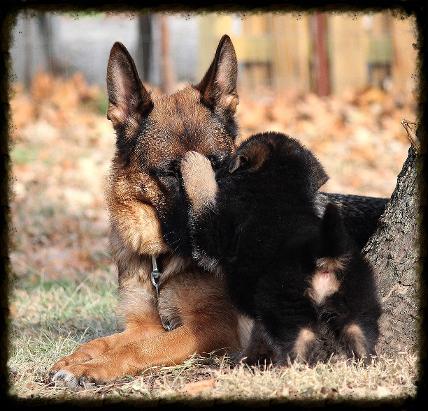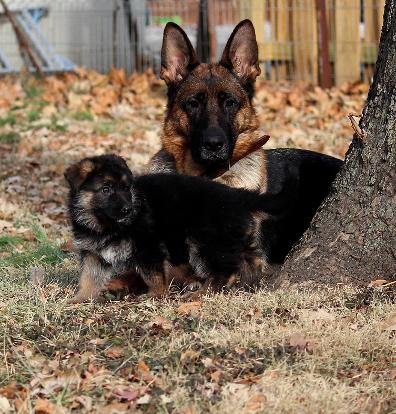 "Titan"
Taylor's Noble Titan of Artica
Retired

Titan produced a few litters for us early on in the game. He was an awesome boy but produced one litter with ONE puppy who had EPI, still not a Disease/Trait we can test for unfortunately.
We took no chances. He was removed from our program.
He is an American line Boy with a very loving Temperament.
He was one of our very 1st German Shepherds!
Now he lives with a good friend and is Spoiled Rotten!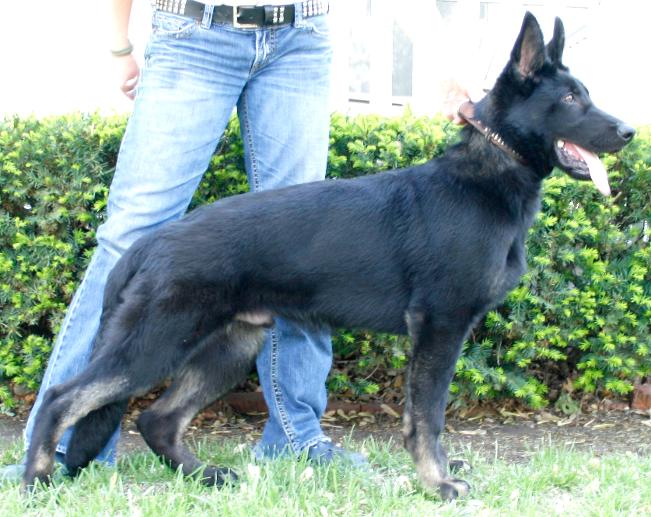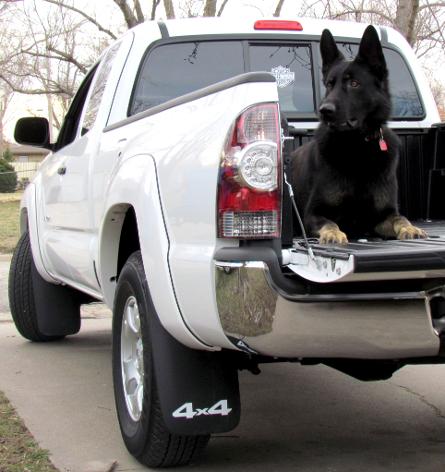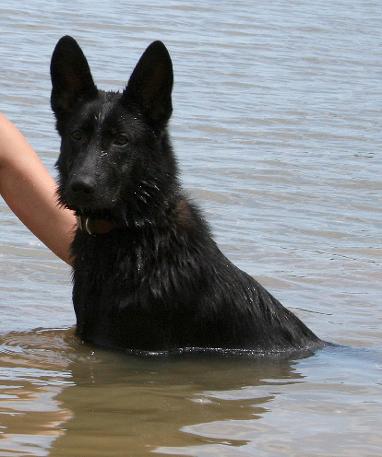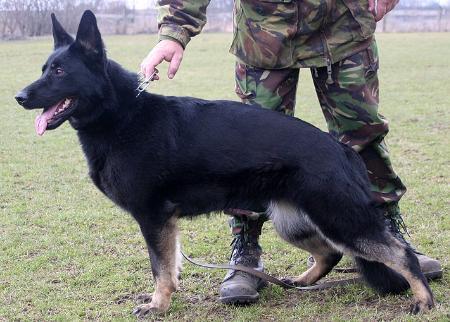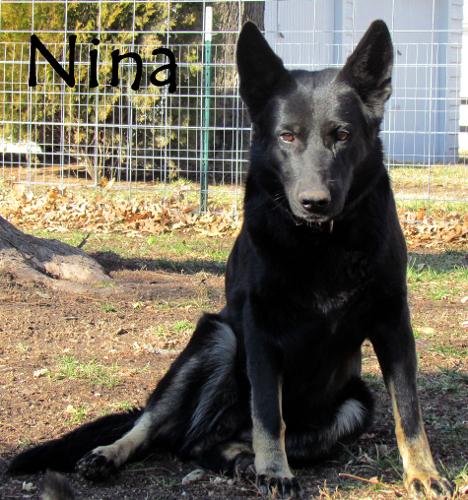 "Thaddeus"

This was my 1st German Shepherd!
Retired and Crossed Rainbow Bridge
"Bad Thad" we called him taught me so much about this breed.
We had so much fun together. He only had two litters. None were registered. I was very young and he was my 1st ever German Shepherd!
He has now passed the Rainbow Bridge but our memories will never be forgotten!